Quepos is a district and the capital of Aguirre canton in Puntarenas Province, Costa Rica and a population of about 22,000 people. The town is about 60 km. south (in a straight line) from Costa Rica's capital, San José, but is 157 km from that city by road if going through the localities of Atenas, Orotina and Tárcoles.
This place is well known thanks to being the gateway to the popular Manuel Antonio National Park and some of the most amazing beaches in Costa Rica. The city is very tourism-oriented, having many bars and restaurants and a vivacious night-life.
Best time is from late December thru May.
Tour Hours:
Normally our full days of fishing start at 7am when we pick the clients up at the hotels, they will return around 4:30pm to 5pm. Lunch, beers, soft drinks, water, fruits, fishing tackle, bait, captain and mate are provided.
Tackle:
We will provide the clients with excellent tackle mostly Peen International Rod and Reels, and Shimmano for conventional. Light tackle or fly fishing tackle.
Off Shore Species: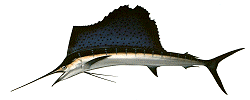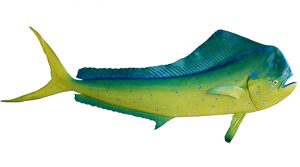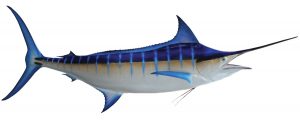 Tour Hours:
Normally the half days will be from 7:30am to 12md, or they can be schedule from 1pm to 5pm depending on the clients, we do recommend to do half days of fishing in the mornings.
We include fruits, beer, soft drinks, fishing tackle, bait captain and mate.
During the months of May through October, the fishing in Quepos continues good, with excellent chances for big yellow fin tuna, good for sailfish and the inshore species, as Snapper, Roosterfish, Groupper, Spanish Mackeral.
Inshore Species: