It's time to start your adventures
At Flamingo Bay Pacific Charters, we look after all the experience of our clients. Ask us about available lodging and tours available.
Parador resort & spa
One of Costa Rica's foremost eco-hotels. The resort is perched on the Punta Quepos promontory, just a five-minute walk to the beach and a 15-minute drive to the famous Manuel Antonio National Park. Stretching across over 12 acres of lush, wildlife-packed rainforest, Parador features a crisscrossing network of nature trails, culminating in exquisite cliffside vistas.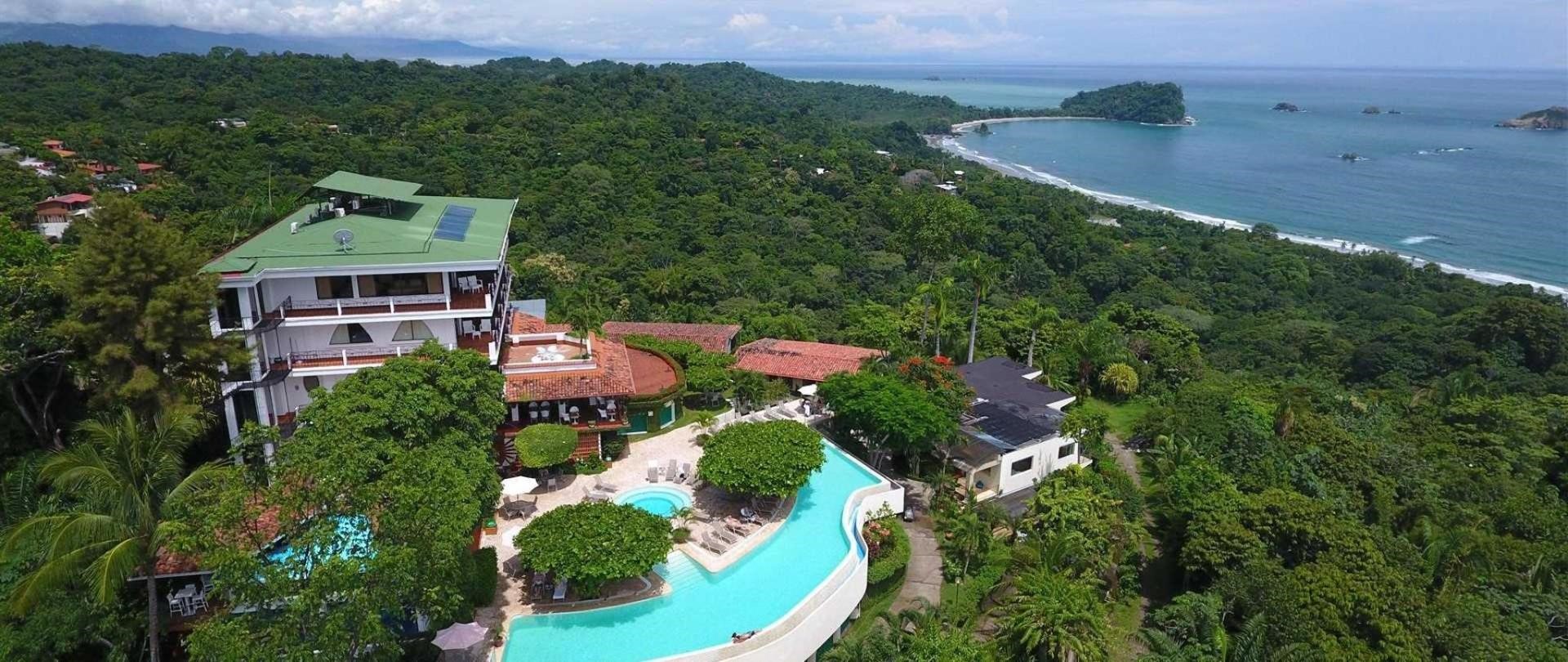 Hotel la Mariposa
Set in one of the most magnificent settings in the world, Hotel La Mariposa stands majestically atop the highest point in Manuel Antonio area and is best known for its award-winning 360 degree view overlooking the blue waters of the Pacific Ocean, the city of Quepos, and Manuel Antonio National Park.
Tulemar Bungalows
This Resort Hotel, offer a wide variety of standalone accommodations, including the award-winning Tulemar Bungalows, luxurious Villas, and beautiful Private Homes. The property itself is spectacular, nestled in a lush rainforest overlooking the Manuel Antonio coastline. Surrounded by nature, Tulemar Resort features incredible gardens, walking paths, thriving wildlife, and the ONLY exclusive sandy beach in the region.
Byblos Hotel
In Byblos Hotel,  you will find amenities including a choice of jungle bungalows or deluxe room, a Sports Bar, luxurious swimming pool, poolside Bistro Restaurant, Casino and even a giant Jenga game and pool tables. Byblos is conveniently located at the top of the hill on the main road between Quepos and Manuel Antonio Park and is within walking distance of all the best area restaurants.
Where to Stay in Guanacaste: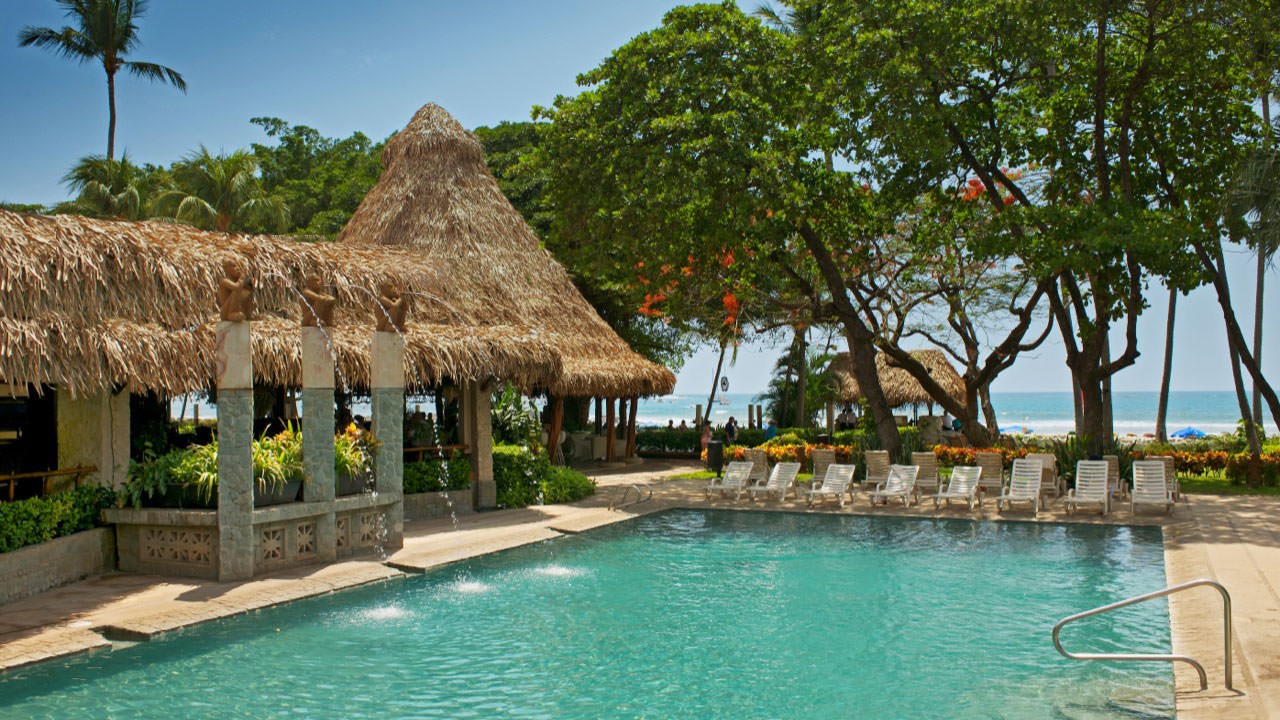 Tamarindo Diria
The Hotel Tamarindo Diria Beach Resort Costa Rica is the iconic beach resort located in Tamarindo Beach, Guanacaste, Costa Rica, with its own personality, perfect for an authentic Costa Rica vacation. Features direct access to the most famous costa rican white sand beach, front ocean view accommodations, 4 swimming pools, restaurants, bars, casino and much more! Tamarindo is a truly exotic paradise, one that just happens to be the perfect landscape for a vacation. Tamarindo Beach is a secure, public and family-friendly white sand bay beach, part of Las Baulas National Park.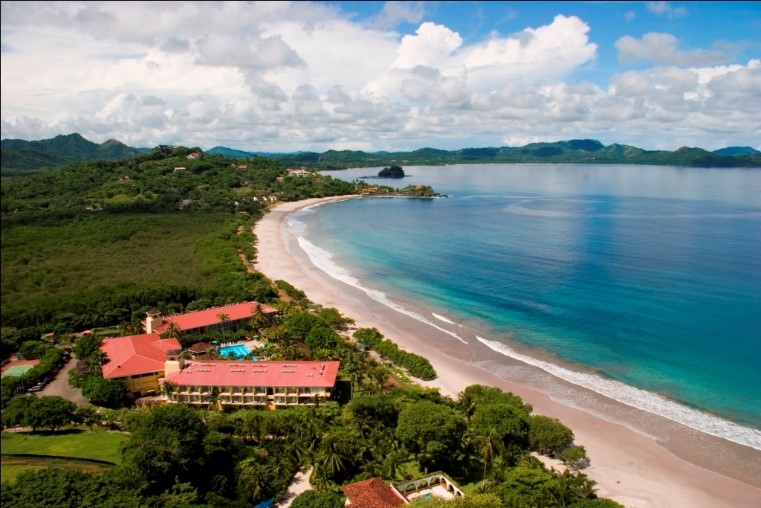 Margarita Ville Beach Resort
People dream about Costa Rica beach vacations and the natural beauty of Guanacaste is what dreams are made of: golden sand beaches, sparkling sapphire seas, tropical rainforests, majestic volcanoes and rivers that beckon adventure. Nestled serenely between lush mountains and the Pacific Ocean, Margaritaville Beach Resort Playa Flamingo enjoys a privileged location on the pristine sands of Flamingo Beach. Our resort also gives you access to all the famous Costa Rica attractions, national parks and activities, from deep sea fishing and snorkeling to hiking. Whether you seek the serenity of a lounge chair under a palm tree or a heart-pounding zip-line adventure through the rainforest canopy, a little time in paradise will free your soul.
what else to do on your trip?
We also provide customs tours and trips for your family.  Offering all from volcanoes, mountains to city tours.  We fit your needs!